Many wish their financial relationship with their spouse were different, but…
Take Josh who earns as much as his wife Adwoa. He always thought when they married that they'd have a doubled income to pool from and run their expenses – more money, more room for investments, etc. It seemed reasonable right? Who would say no to such a suggestion? After the marriage though the needs of the family began to grow and Josh realised that he was always cash-strapped. The double income thing wasn't really working. Adwoa thought that as a man, Josh should deal with the issues. She needed to sort her family out.
How about Abena? Her folks are well off, she'd always had the best of everything. When she got married to Isaac, her dad gave them a house and an extra car. Abena thought this was the most wonderful start to their marriage, but Isaac felt his father-in-law was trying to prove that he could never match him or take care of his daughter well enough. They had a couple of heated disagreements over the years – whenever Abena suggested they do something different from Isaac's ideas moneywise, he would flare up! "Is it because I live in your father's house?"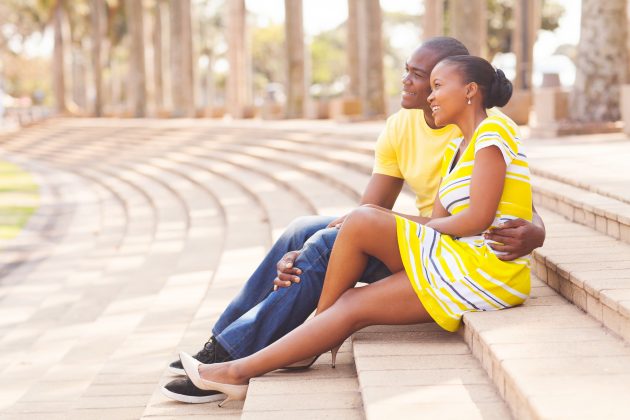 Money matters, especially in love relationships – maybe more than we sometimes give it credit for. After all, love won't put food on the table and won't pay the fees for the kids. So why don't we talk enough about it to understand what our philosophy on it is before we settle down?
So why do we get embarrassed as if we're washing our dirty laundry in public whenever we have to discuss it? For many of us, it's because money was something of a taboo when we were growing up. Maybe our parents kept their money lives secret from each other or were not really clear with each other on their finances. More likely though, they never openly discussed money with us in a way to make us comfortable dealing with such issues with our spouses.
But that's all in the past now – it's up to us to act to improve the money side of our relationships by communicating more – in patience, and understanding where each partner comes from. Then there's helping our children grow a positive attitude toward money and in dealing with it in their future relationships. Let's prepare them for the future. After all, who else do we wish the most fulfilling relationships for if not our children? A better money life will certainly improve their love life.
1. Petra Trust provides pension trustee services, provident fund management, and scheme administration services.
2. Petra also offers a voluntary tax-advantaged savings plan that individuals in both the formal and informal sectors can capitalize on to plan towards achieving their goals.
3. Petra Trust's leadership has over 60 years of combined world-class experience in managing institutional and sovereign funds in excess of 500 billion USD.